C. DIFF QUIK CHEK COMPLETE®
Simultaneously detects both GDH antigen and Toxin A (Tcd A, enterotoxin) and Toxin B (Tcd B, cytotoxin). The C. DIFF QUIK CHEK COMPLETE® test gives easy-to-interpret results in about 30 minutes.
INNOVATIONS in the diagnosis of intestinal diseases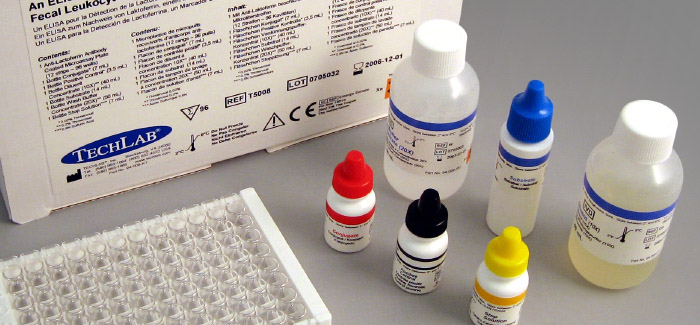 TECHLAB® diagnostics
TECHLAB® manufactures a variety of in vitro diagnostics for enteric diseases to help determine whether a patient has Clostridium difficile, Escherichia coli, protozoan parasites, IBD/IBS and other biomarkers.
VIDEOS
TECHLAB offers contract manufacturing services to pharmaceutical, diagnostic, and food processing companies. We have ISO 13485 certification, USDA license ...
Learn how to use the Lactoferrin EZ VUE® test for qualitative detection of elevated fecal lactoferrin levels. This kit is used to diagnose intestinal inflammation.
QUIK CHEK™ - Rapid, high-performance diagnostics for global health.
Learn how to use SHIGA TOXIN QUICK CHEK, the only rapid test that is able to detect Shiga toxin E. coli toxins directly from fecal samples.
Learn how to use GIARDIA / CRYPTOSPORIDIUM QUIK CHEK, a highly sensitive test for the two most common waterborne parasites.
Lactoferrin testing is a non-invasive laboratory assay that quickly and accurately detects intestinal inflammation in a patient sample.
Get accurate results for fecal white blood cell testing in 10 minutes. Learn how to use the LEUKO EZ VUE® immunochromatographic test.
Detect GDH antigen and the disease-causing Toxins A & B with one test. Learn how to use C. DIFF QUIK CHEK COMPLETE®.