Get the complete diagnostic picture
C. DIFF QUIK CHEK COMPLETE®
Simultaneously detects both GDH antigen and Toxin A (Tcd A, enterotoxin) and Toxin B (Tcd B, cytotoxin). The C. DIFF QUIK CHEK COMPLETE® test gives easy-to-interpret results in about 30 minutes.
Innovations in the diagnosis of intestinal diseases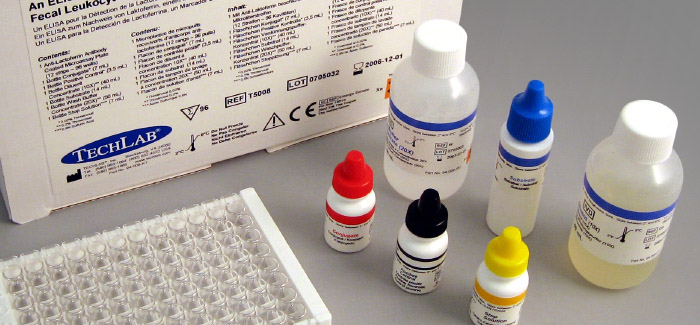 TECHLAB® diagnostics
TECHLAB manufactures a variety of in vitro diagnostics for enteric diseases to help determine whether a patient has Clostridium difficile, Escherichia coli, protozoan parasites, IBD/IBS and other biomarkers.
VIDEOS
Learn how to use the Lactoferrin EZ VUE® test for qualitative detection of elevated fecal lactoferrin levels. This kit is used to diagnose intestinal inflammation.
QUIK CHEK™ - Rapid, high-performance diagnostics for global health.
Get accurate results for fecal white blood cell testing in 10 minutes. Learn how to use the LEUKO EZ VUE® immunochromatographic test.
Detect GDH antigen and the disease-causing Toxins A & B with one test. Learn how to use C. DIFF QUIK CHEK COMPLETE®.