Fecal Lactoferrin as non-invasive biomarker in inflammatory bowel diseases
J. Langhorst and J. Boone
Drugs of Today 2012, 48(2): 149-161
Potential applications for lactoferrin measurements include a biomarker for mucosal healing and a noninvasive method for following medical and surgical treatment in patients with IBD.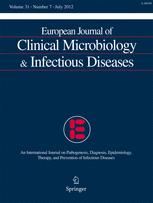 Clostridium difficile prevalence rates in a large healthcare system stratified according to patient population, age, gender, and specimen consistency
J. Boone, M. Goodykoontz, S. Rhodes, K. Price, J. Smith, K. Gearhart, R. Carman, T. Kerkering, T. Wilkins, D. Lyerly
European Journal of Clinical Microbiology & Infectious Diseases 2012, 31(7): 1551-1559
Significantly different prevalence rates in clinically indicated specimens were observed based on patient population and age, the presence of nontoxigenic isolates in all stratified populations, and fluoroquinolone resistance in ARL 027 and non-027 ribotypes.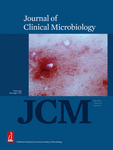 Glutamate dehydrogenase is highly conserved among Clostridium difficile ribotypes
R. Carman, K. Wickham, L. Chen, A. Lawrence, J. Boone, T. Wilkins, T. Kerkering, D. Lyerly
Journal of Clinical Microbiology 2012, 52(5): 1425-1426
All isolates and ribotypes expressed GDH at levels 500-fold or more above the minimum detection levels of TECHLAB®'s commercial GDH assays.
At TECHLAB, employees are family! Hear what they have to say: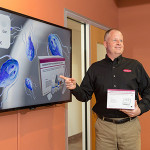 TECHLAB®'s product development is driven by international collaborations with world-renowned institutions. We establish formal partnerships with clinical experts to shape the design and performance of our IVDs.