A semi-regular publication of TECHLAB, this newsletter-style publication highlights developments
in enterics with a splash of humor.

• E. Histolytica questions and answers
• LEUKO EZ VUE® testing for Elevated Lactoferrin
• An underestimated pediatric intestinal foe
And more!
---
Archives
At TECHLAB, employees are family! Hear what they have to say: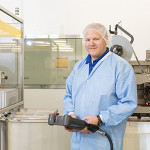 Innovation and hard work can be seen throughout our departments. The majority of the processes and equipment that we use have been designed, automated, and maintained by our own Engineering/Maintenance staff. This ensures that the most accurate tests are produced and delivered to our customers.