TECHLAB partners with health research organizations to make our products
available for clinical and epidemiological studies of diarrheal diseases.

Int'l Centre for Diarrhoeal Disease Research
The International Centre for Diarrhoeal Disease Research, a health research institution in Dhaka, Bangladesh, uses TECHLAB assays for routine surveillance screening at its diarrheal disease hospital.
The center also conducts protozoan parasite research in collaboration with TECHLAB and Dr. William A. Petri, Jr., of the University of Virginia Medical Center.
At TECHLAB, employees are family! Hear what they have to say: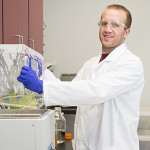 Being a research scientist is a unique job. You get to choose how and where you want the work to go and contributing to world health is very rewarding.