We are celebrating our 25th year! Here is what our employees are saying.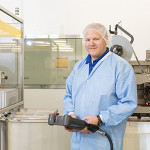 Innovation and hard work can be seen throughout our departments. The majority of the processes and equipment that we use have been designed, automated, and maintained by our own Engineering/Maintenance staff. This ensures that the most accurate tests are produced and delivered to our customers.
Steven Lester - Production Supervisor, Equipment Maintenance Manager - 12 years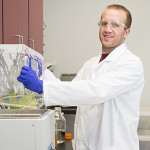 Being a research scientist is a unique job. You get to choose how and where you want the work to go and contributing to world health is very rewarding.
Matt Lyerly - Research Associate, Research and Development - 5 years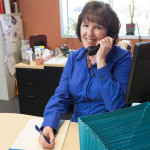 I love working at TECHLAB® – the quality and dedication that goes into all of our products makes it easy to be a Technical Support representative!
Mary Goodykoontz - Technical Liaison, Clinical Coordinator - 9 years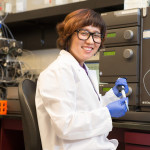 I am grateful to be a part of the company that produces such quality products. It is even more rewarding to know those products are making a difference in peoples' lives.
Dash Gantulga - Research Scientist I Process Development - 3 months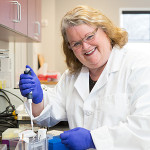 Since I began in 2000, TECHLAB® has consistently maintained a safety-conscious environment. In addition, my R&D knowledge has continued to progress by having access to the latest technologies in medical diagnostics.
Lisa Barroso - Research Scientist III Product Development, Blacksburg Safety Officer - 14 years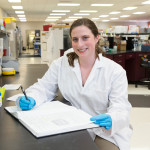 TECHLAB® provides a unique environment that epitomizes ingenuity, collaborative design, and innovation. I am continually challenged to advance simple models into novel assays. I feel honored to be part of team leading cutting edge research in enteric diagnostics.
Krista Williams - Research Scientist I, Research and Development - 2 years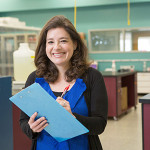 I am proud to work for such a great company that works to make the lives of people better! I take pride in the fact that TECHLAB® manufactures quality products that help people and values its employees.
Cori Sterk - Quality Assurance Officer - 3 years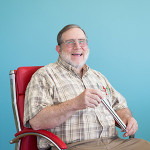 IT is great to be a member of a Maintenance Team that keeps the production equipment operating here at TECHLAB®.
Larry Larson - Production Equipment Maintenance Technician - 3 years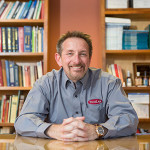 After 30 years in this industry, I can confidently say that the quality of products is only surpassed by the quality of the employees who produce them. It is very satisfying to know that our diagnostic products, used by thousands of people worldwide, are developed and manufactured by dedicated individuals.
Charlie Pennington - President - 7 years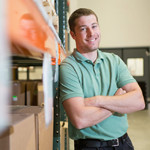 Being in Shipping/Receiving, Materials Management, and Safety, I work hard to help fellow employees and even harder to ensure customer satisfaction. I am a proud member of the TECHLAB® family that cares about the quality of its products as well as the quality of a patient's life.
Andrew Fluke - Materials Management Coordinator, Radford Safety Officer - 8 years