We are celebrating our 25th year! Here is what our employees are saying.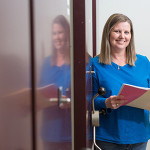 I am proud to work for a company that genuinely values hard working employees.
Jeanette Lawson - Quality Assurance Administrative Assistant - 12 years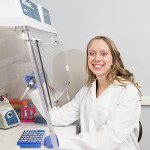 Working on a wide range of projects that utilize many different technologies is both exciting and challenging. You never know what tomorrow will bring!
Jodie Stevens - Research Scientist II Research and Development - 8 years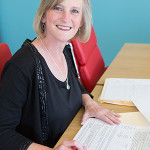 As the 'when the rubber meets the road' department, my team prides themselves with manufacturing quality raw materials for our test kits. I receive so much pleasure knowing that my department and TECHLAB® are helping patients with severe intestinal diseases. I truly feel blessed to be working with a group of men and women who share the same dedication and pride, and also for TECHLAB®'s commitment to quality and excellence in the medical diagnostic field.
Kim Altizer - Biological Materials Production Manager - 5 years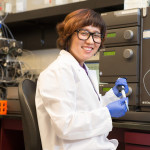 I am grateful to be a part of the company that produces such quality products. It is even more rewarding to know those products are making a difference in peoples' lives.
Dash Gantulga - Research Scientist I Process Development - 3 months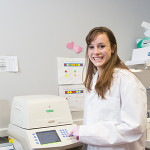 At TECHLAB® I get to work with some great people every day, while developing new and innovative products.
Kristen Schwab - Research Associate Research and Development - 2 years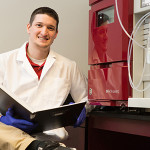 Scientific research is a very challenging profession and can require a lot of patience. But knowing I am contributing to the development of a diagnostic kit that helps with the diagnosis and treatment of patients around the world makes it all worth it.
Sean McMillan - Research Technician Product Development - 2 years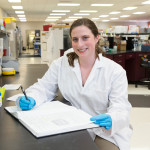 TECHLAB® provides a unique environment that epitomizes ingenuity, collaborative design, and innovation. I am continually challenged to advance simple models into novel assays. I feel honored to be part of team leading cutting edge research in enteric diagnostics.
Krista Williams - Research Scientist I, Research and Development - 2 years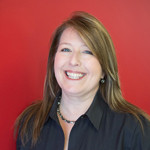 Since day one, TECHLAB® has been more like a family to me than just a business. Truly, the people I work with make the company what it is. We succeed because we are a team.
Donna Link - Director Quality Assurance, Regulatory and Compliance Technical Services - 24 years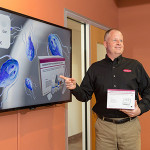 TECHLAB's product development is driven by international collaborations with world-renowned institutions. We establish formal partnerships with clinical experts to shape the design and performance of our IVDs.
Joel Herbein - Senior Research Scientist, Director of Veterinary Product Development - 10 years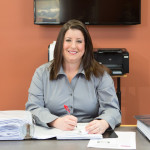 I am proud to work for a company that values quality and strives for excellence. I began my career nine years ago in research and development as a research scientist developing a rapid diagnostic test. I enjoy my job as Product Coordinator and help other research teams move products from R&D to market. 
Blake Hanbury - Product Coordinator - 9 years