At TECHLAB®, employees are family! Hear what they have to say.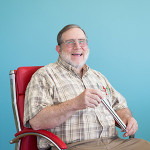 IT is great to be a member of a Maintenance Team that keeps the production equipment operating here at TECHLAB®.
Larry Larson - Production Mechanical Design Engineer - 5 years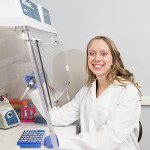 Working on a wide range of projects that utilize many different technologies is both exciting and challenging. You never know what tomorrow will bring!
Jodie Stevens - Research Scientist II, Scientific Affairs - 10 years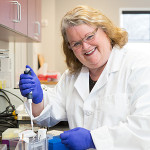 Since I began in 2000, TECHLAB® has consistently maintained a safety-conscious environment. In addition, my R&D knowledge has continued to progress by having access to the latest technologies in medical diagnostics.
Lisa Barroso - Research Scientist III Product Development, Blacksburg Safety Officer - 16 years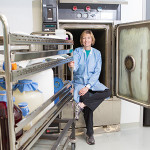 We make products that make a difference to people's health all over the world. It is truly a pleasure to be a part of something this important.
Cheryl Floyd - Production Glassware Technician - 7 years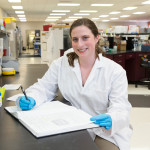 TECHLAB® provides a unique environment that epitomizes ingenuity, collaborative design, and innovation. I am continually challenged to advance simple models into novel assays. I feel honored to be part of team leading cutting edge research in enteric diagnostics.
Krista Williams - Research Scientist II, Scientific Affairs - 4 years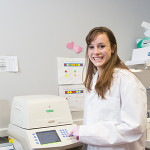 At TECHLAB® I get to work with some great people every day, while developing new and innovative products.
Kristen Schwab - Research Scientist, Scientific Affairs - 4 years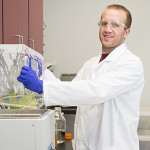 Being a research scientist is a unique job. You get to choose how and where you want the work to go and contributing to world health is very rewarding.
Matt Lyerly - Research Scientist, Scientific Affairs - 10 years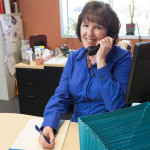 I love working at TECHLAB® – the quality and dedication that goes into all of our products makes it easy to be a Clinical Coordinator!
Mary Goodykoontz - Clinical Coordinator - 11 years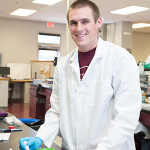 TECHLAB® provides great opportunities that allow you to broaden your knowledge and experience while working with some wonderful people!
Mark Lubeskie - Research Scientist, Product Development - 3 year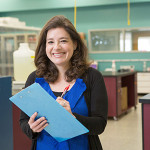 I am proud to work for such a great company that works to make the lives of people better! I take pride in the fact that TECHLAB® manufactures quality products that help people and values its employees.
Cori Sterk - Quality Assurance Officer - 5 years