At TECHLAB®, employees are family! Hear what they have to say.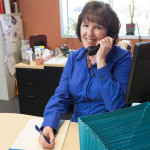 I love working at TECHLAB® – the quality and dedication that goes into all of our products makes it easy to be a Clinical Coordinator!
Mary Goodykoontz - Clinical Coordinator - 11 years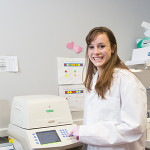 At TECHLAB® I get to work with some great people every day, while developing new and innovative products.
Kristen Schwab - Research Scientist, Scientific Affairs - 4 years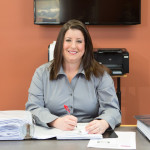 I am proud to work for a company that values quality and strives for excellence. I began my career nine years ago in research and development as a research scientist developing a rapid diagnostic test. I enjoy my job as Project Manager and help other research teams move products from R&D to market.
Blake Hanbury - Project Manager - 11 years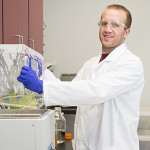 Being a research scientist is a unique job. You get to choose how and where you want the work to go and contributing to world health is very rewarding.
Matt Lyerly - Research Scientist, Scientific Affairs - 10 years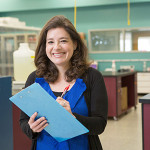 I am proud to work for such a great company that works to make the lives of people better! I take pride in the fact that TECHLAB® manufactures quality products that help people and values its employees.
Cori Sterk - Quality Assurance Officer - 5 years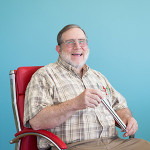 IT is great to be a member of a Maintenance Team that keeps the production equipment operating here at TECHLAB®.
Larry Larson - Production Mechanical Design Engineer - 5 years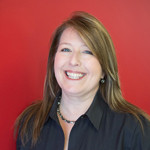 Since day one, TECHLAB® has been more like a family to me than just a business. Truly, the people I work with make the company what it is. We succeed because we are a team.
Donna Link - Director, Regulatory and Compliance - 25 years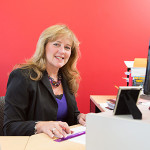 As Office Manager – I take time to recognize not only our in-house family (our employees), but also our outside family (our customers). TECHLAB® strives to exceed customer expectations and takes great pride in making that happen. I am fortunate to work for an innovative company that continues to grow. We thank you for your continued support.
Carrie Caldwell - Radford Office Manager - 11 years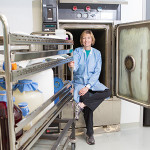 We make products that make a difference to people's health all over the world. It is truly a pleasure to be a part of something this important.
Cheryl Floyd - Production Glassware Technician - 7 years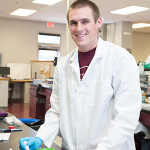 TECHLAB® provides great opportunities that allow you to broaden your knowledge and experience while working with some wonderful people!
Mark Lubeskie - Research Scientist, Product Development - 3 year