At TECHLAB®, employees are family! Hear what they have to say.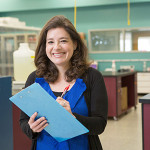 I am proud to work for such a great company that works to make the lives of people better! I take pride in the fact that TECHLAB® manufactures quality products that help people and values its employees.
Cori Sterk - Quality Assurance Officer - 3 years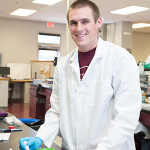 TECHLAB® provides great opportunities that allow you to broaden your knowledge and experience while working with some wonderful people!
Mark Lubeskie - Research Technician Product Development - 1 year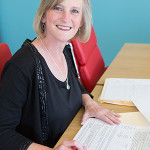 As the 'when the rubber meets the road' department, my team prides themselves with manufacturing quality raw materials for our test kits. I receive so much pleasure knowing that my department and TECHLAB® are helping patients with severe intestinal diseases. I truly feel blessed to be working with a group of men and women who share the same dedication and pride, and also for TECHLAB®'s commitment to quality and excellence in the medical diagnostic field.
Kim Altizer - Biological Materials Production Manager - 5 years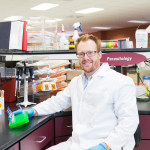 I am proud to be a member of TECHLAB®'s Research & Development team, where the continued focus is on creating new and improved rapid diagnostic assays that will further benefit the healthcare community.  I believe our ingenuity, persistence and scientific knowledge will continue to propel us as a leader of innovation and quality within the medical diagnostic markets.
Jack Heptinstall - Research Associate, Research and Development - 4 years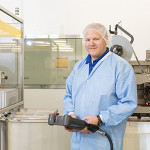 Innovation and hard work can be seen throughout our departments. The majority of the processes and equipment that we use have been designed, automated, and maintained by our own Engineering/Maintenance staff. This ensures that the most accurate tests are produced and delivered to our customers.
Steven Lester - Production Supervisor, Equipment Maintenance Manager - 12 years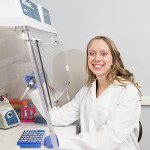 Working on a wide range of projects that utilize many different technologies is both exciting and challenging. You never know what tomorrow will bring!
Jodie Stevens - Research Scientist II Research and Development - 8 years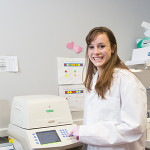 At TECHLAB® I get to work with some great people every day, while developing new and innovative products.
Kristen Schwab - Research Associate Research and Development - 2 years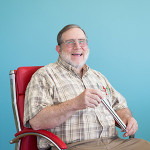 IT is great to be a member of a Maintenance Team that keeps the production equipment operating here at TECHLAB®.
Larry Larson - Production Equipment Maintenance Technician - 3 years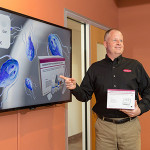 TECHLAB's product development is driven by international collaborations with world-renowned institutions. We establish formal partnerships with clinical experts to shape the design and performance of our IVDs.
Joel Herbein - Senior Research Scientist, Director of Veterinary Product Development - 10 years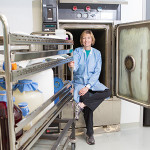 We make products that make a difference to people's health all over the world. It is truly a pleasure to be a part of something this important.
Cheryl Floyd - Production Glassware Technician - 5 years