We are celebrating our 25th year! Here is what our employees are saying.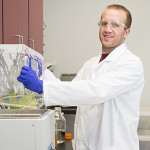 Being a research scientist is a unique job. You get to choose how and where you want the work to go and contributing to world health is very rewarding.
Matt Lyerly - Research Associate, Research and Development - 5 years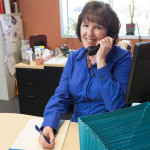 I love working at TECHLAB® – the quality and dedication that goes into all of our products makes it easy to be a Technical Support representative!
Mary Goodykoontz - Technical Liaison, Clinical Coordinator - 9 years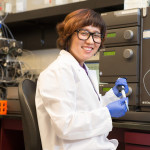 I am grateful to be a part of the company that produces such quality products. It is even more rewarding to know those products are making a difference in peoples' lives.
Dash Gantulga - Research Scientist I Process Development - 3 months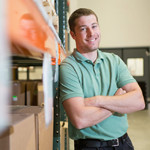 Being in Shipping/Receiving, Materials Management, and Safety, I work hard to help fellow employees and even harder to ensure customer satisfaction. I am a proud member of the TECHLAB® family that cares about the quality of its products as well as the quality of a patient's life.
Andrew Fluke - Materials Management Coordinator, Radford Safety Officer - 8 years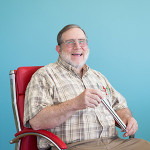 IT is great to be a member of a Maintenance Team that keeps the production equipment operating here at TECHLAB®.
Larry Larson - Production Equipment Maintenance Technician - 3 years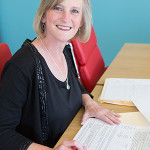 As the 'when the rubber meets the road' department, my team prides themselves with manufacturing quality raw materials for our test kits. I receive so much pleasure knowing that my department and TECHLAB® are helping patients with severe intestinal diseases. I truly feel blessed to be working with a group of men and women who share the same dedication and pride, and also for TECHLAB®'s commitment to quality and excellence in the medical diagnostic field.
Kim Altizer - Biological Materials Production Manager - 5 years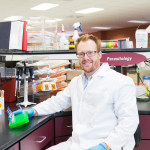 I am proud to be a member of TECHLAB®'s Research & Development team, where the continued focus is on creating new and improved rapid diagnostic assays that will further benefit the healthcare community.  I believe our ingenuity, persistence and scientific knowledge will continue to propel us as a leader of innovation and quality within the medical diagnostic markets.
Jack Heptinstall - Research Associate, Research and Development - 4 years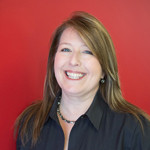 Since day one, TECHLAB® has been more like a family to me than just a business. Truly, the people I work with make the company what it is. We succeed because we are a team.
Donna Link - Director Quality Assurance, Regulatory and Compliance Technical Services - 24 years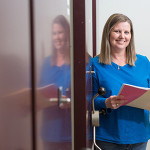 I am proud to work for a company that genuinely values hard working employees.
Jeanette Lawson - Quality Assurance Administrative Assistant - 12 years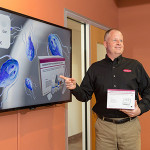 TECHLAB's product development is driven by international collaborations with world-renowned institutions. We establish formal partnerships with clinical experts to shape the design and performance of our IVDs.
Joel Herbein - Senior Research Scientist, Director of Veterinary Product Development - 10 years