We are celebrating our 25th year! Here is what our employees are saying.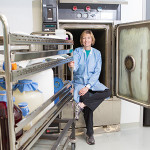 We make products that make a difference to people's health all over the world. It is truly a pleasure to be a part of something this important.
Cheryl Floyd - Production Glassware Technician - 5 years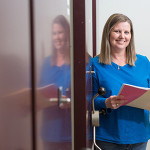 I am proud to work for a company that genuinely values hard working employees.
Jeanette Lawson - Quality Assurance Administrative Assistant - 12 years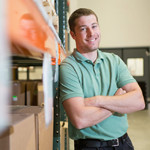 Being in Shipping/Receiving, Materials Management, and Safety, I work hard to help fellow employees and even harder to ensure customer satisfaction. I am a proud member of the TECHLAB® family that cares about the quality of its products as well as the quality of a patient's life.
Andrew Fluke - Materials Management Coordinator, Radford Safety Officer - 8 years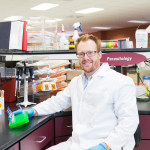 I am proud to be a member of TECHLAB®'s Research & Development team, where the continued focus is on creating new and improved rapid diagnostic assays that will further benefit the healthcare community.  I believe our ingenuity, persistence and scientific knowledge will continue to propel us as a leader of innovation and quality within the medical diagnostic markets.
Jack Heptinstall - Research Associate, Research and Development - 4 years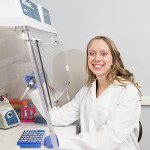 Working on a wide range of projects that utilize many different technologies is both exciting and challenging. You never know what tomorrow will bring!
Jodie Stevens - Research Scientist II Research and Development - 8 years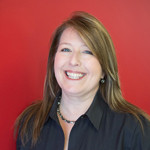 Since day one, TECHLAB® has been more like a family to me than just a business. Truly, the people I work with make the company what it is. We succeed because we are a team.
Donna Link - Director Quality Assurance, Regulatory and Compliance Technical Services - 24 years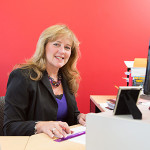 As Office Manager – we take time to recognize not only our in-house family (our employees), but also our outside family (our customers). We strive to exceed customer expectations and take great pride in making that happen. We are fortunate to work for an innovative company that continues to grow. We thank you for your continued support.
Carrie Caldwell - Radford Office Manager - 9 years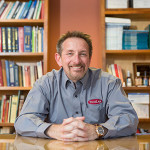 After 30 years in this industry, I can confidently say that the quality of products is only surpassed by the quality of the employees who produce them. It is very satisfying to know that our diagnostic products, used by thousands of people worldwide, are developed and manufactured by dedicated individuals.
Charlie Pennington - President - 7 years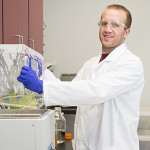 Being a research scientist is a unique job. You get to choose how and where you want the work to go and contributing to world health is very rewarding.
Matt Lyerly - Research Associate, Research and Development - 5 years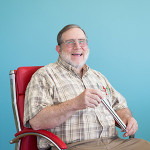 IT is great to be a member of a Maintenance Team that keeps the production equipment operating here at TECHLAB®.
Larry Larson - Production Equipment Maintenance Technician - 3 years