CAREER OPPORTUNITIES
Excellence| Leadership | Accomplishment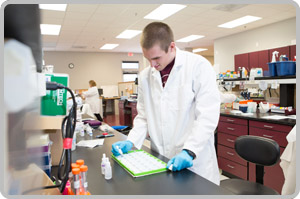 Help develop products that improve the diagnosis and treatment of life threatening diseases.
Experience a work environment where productivity, accountability, and attention to detail are valued and recognized at every level.
Gain exposure to the latest technology, principles, and applications that are critical to long-term career growth and opportunities.
INTERN OPPORTUNITIES
Achievement | Experience | Learning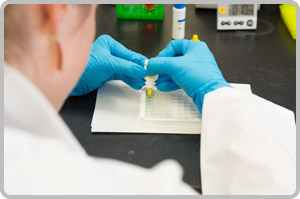 Apply studies in medicine, veterinary sciences, biotechnology, biology, and biochemistry to our mission of bringing innovative products to market.
Join a world-renowned team of researchers, who achieve innovation through results-driven collaboration.
Learn how to effectively function independently and within a team to achieve specific objectives and goals.
ABOUT TECHLAB
Innovation | Teamwork | Creative Thinking
TECHLAB is a respected global leader in research, development, and manufacturing of intestinal diagnostics. Our mission is to bring cutting-edge and quality products to market.
We are a team of dedicated professionals with regulatory, quality control, manufacturing, and research and development expertise. In collaboration with universities and researchers from around the world, TECHLAB has received 25 patents and numerous grant awards. Learn more about TECHLAB.
Want to put YOUR education, ambition & skills to work?
Contact the TECHLAB Human Resources Team TODAY! careers@techlab.com
---
At TECHLAB, employees are family! Hear what they have to say: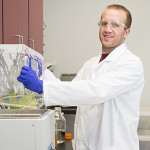 Being a research scientist is a unique job. You get to choose how and where you want the work to go and contributing to world health is very rewarding.